Donald Trump has been president for over a year now. It seems that it's been forever. Not only due to the constant chaos that follows this president but also the increasing unprecedented events that his administration generates. It's hard to remember them all.
While the dozens of women who have accused him of harassment in fall 2016 have all gone quiet after he was elected, recently one of them has re-emerged: Stormy Daniel. A courageous porn-star Trump had an affair with during the years of Apprentice fame.
Trump and his army of lawyers have tried hard to silenced Stormy like he has others. But she would not have any of it and her story is now finally in the public and Anderson Cooper had a special in 60 minutes to discuss the affair and cover up.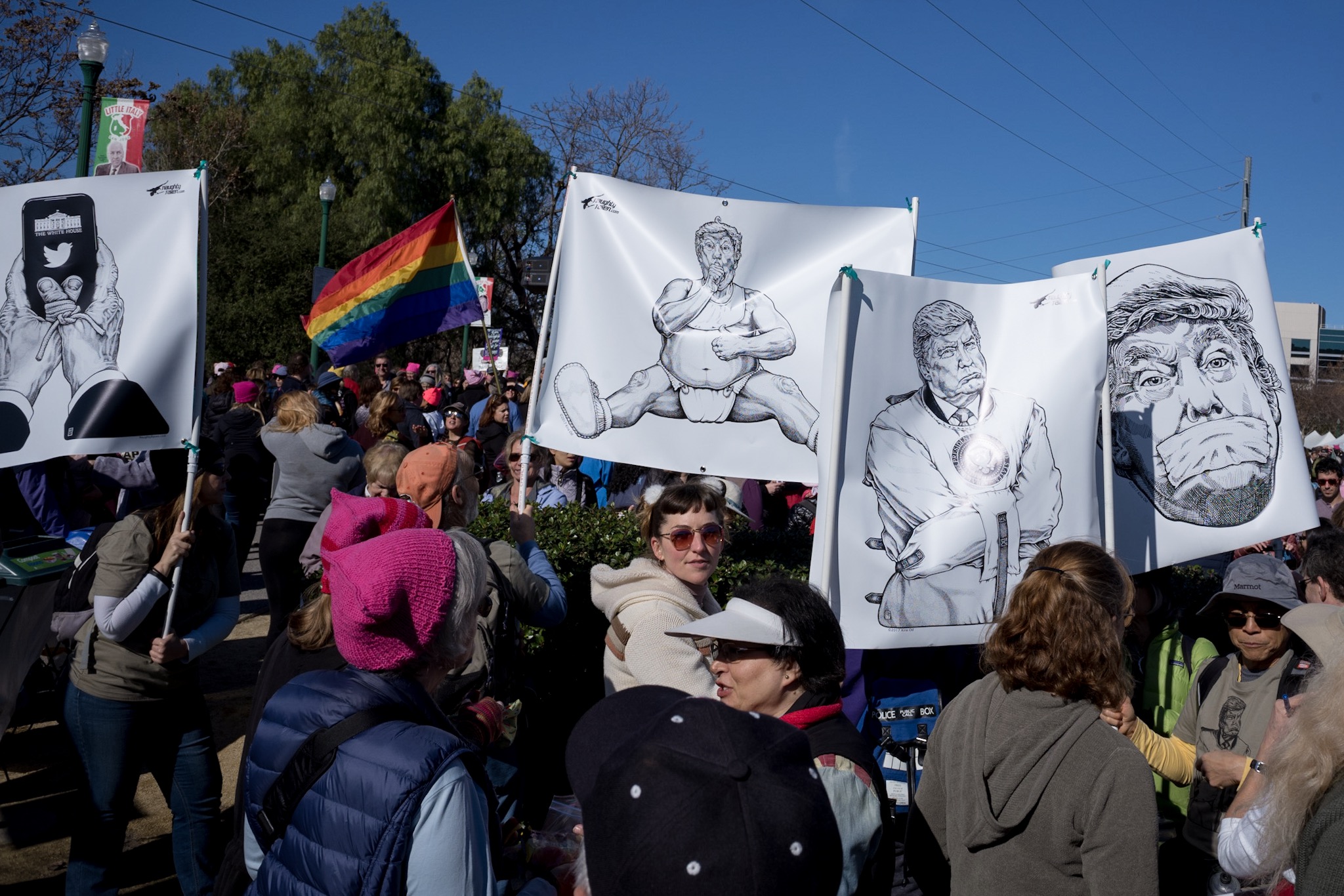 Hundreds of signs documenting the unprecedented actions and chaos of this president
While it took the courage of one, not a victim, to make her story heard, the most memorable part of this year was the anniversary of the one year of the Women's March. An organic organization of women all over the U.S., along with supporting men (such as myself), marching to have their voices heard.
This year's Women's March was again all over this land. And for me it was again here in Silicon Valley in San José, CA. Starting at the city hall and finishing at the Guadalupe River Park, this year's route was shorter and focused but nonetheless attended by 100,000 marchers with increasingly interesting and inventive signs. Enjoy these photographs I was able to capture by embedding myself with the marchers from start to end.
All our voices will be heard.